Heartfelt thanks to the following supporters of our Twenty for 2020 campaign...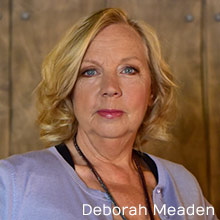 "I am proud to be supporting Cat Chat and their splendid 'Twenty for 2020' campaign. Throughout the year we will be highlighting the 20 most overlooked cats in UK rescue, helping them out of shelters and into homes.
Some of these cats have been in rescue care for several years. Seemingly invisible to adopters, due to their colour, age, health, nervousness or behaviour quirks. Often they are just craving someone who truly understands them and can transform their life. If you have space for a new feline friend, please take a look at these most deserving cats."
Deborah Meaden, businesswoman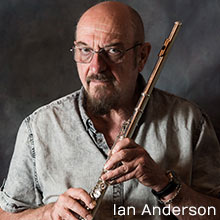 "Everyone - or at least around half of us - loves a cute and cuddly little kitten. But not so many of us have the same soft spot for more mature or unwanted cats, whether strays or from unsuitable homes.
We, the Anderson family, have reared 25 feral cats and kittens over the years. Some went to good homes with friends and family. Some became our life-long companions and part of family history. Some are still with us today.
If you can commit to providing a long-term home for a shelter cat, please visit the Cat Chat website. Remember - a pussy-cat friend for a day is a friend for life."
Ian Anderson, Jethro Tull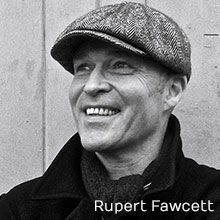 "I want to wish Cat Chat all the very best for 2020 and beyond. I am incredibly impressed by the passion and dedication of everyone involved with this wonderful organisation and the regular news updates are an inspiration to all animal lovers.
Highlighting the plight of the most overlooked cats in rescue to get them into homes is a great challenge but these cats deserve home comforts as much as any.
Keep up the fantastic work!"
Rupert Fawcett, cartoonist and writer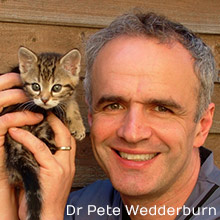 "I am delighted to support Cat Chat and their important 'Twenty for 2020' campaign. The 20 most overlooked cats in UK rescue, deserve to be taken out of shelters and into good homes, and that's exactly what this campaign will achieve.
Cats are sentient creatures, just like us, and they can make such wonderful companions. Sadly, they are often misunderstood: a badly behaved cat is more likely to be a badly misunderstood animal than an inherently difficult creature. Just as with human companions, "every old sock finds an old shoe": one person's challenging pet is another's perfect puss. I know that my own cats add an immense note of calm, pleasure and fulfillment to my life, and I'd encourage everyone to give cat ownership a go."
Dr Pete Wedderburn BVM&S CertVR MRCVS, veterinarian and writer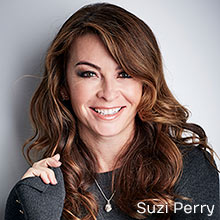 "Cat Chat is a real lifeline to rescues throughout the UK and Ireland and I'm pleased to be able to help them with their campaign being held throughout the year. 'Twenty for 2020' aims to identify cats that have spent way too long in rescue.
Shy cats, sensitive cats, scaredy cats! Some cats just don't sell themselves to potential adopters but are nevertheless, truly deserving of a life free of the confines of a rescue pen. By highlighting these cats to a greater audience, we hope to increase the chances of finding these most deserving cats a home where they can flourish. And often that's all it takes. A little care and attention in a safe place that they can make their own."
Suzi Perry, television presenter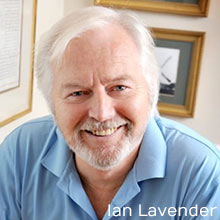 "I have the pleasure of being a patron - along with my mate Rick Wakeman - of Feline Care in Norfolk. We have always taken rescue cats as our pets and urge anyone thinking of giving that "forever home" to a cat to think seriously of one of the thousands of cats that through no fault of their own need a new home.
Cat Chat works with so many rehoming catteries around the country helping them put cat and new home together and they deserve your support. They and the cats and the rehomers deserve it, and you will find it rather rewarding too."
Ian Lavender, actor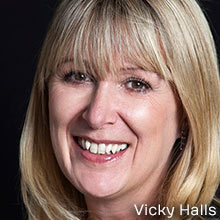 "One of the saddest things I see are cats that have been in homing centres for months, even years. They are well cared for but there is no substitute for a caring, permanent home. Sometimes they are overlooked because they have particular challenges, such as chronic health concerns, or they need a special kind of person in their life that accept them for the quirky cats they are! There are also times when a cat just doesn't get picked – no particular reason but equally sad.
I fully support the endeavours of Cat Chat to give the overlooked cats a voice. Please help these cats by offering a home, whether it's a place on your sofa or a warm barn or shed for those that prefer to view us from a distance."
Vicky Halls, cat behaviourist & author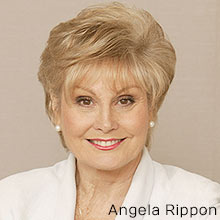 "There are too many people in the world who are isolated, lonely and in need of companionship.
And there are too many cats looking for love, and a secure home.
Let's try and put the two together."
Angela Rippon, television journalist and presenter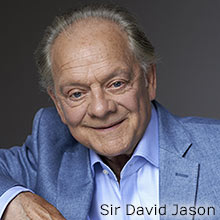 We are delighted that Sir David Jason is supporting our Twenty for 2020 campaign.
Sir David Jason, actor and screenwriter