!! HOMED !!
Penny had been in the care of Animal Concern Cumbria, Egremont for over four years.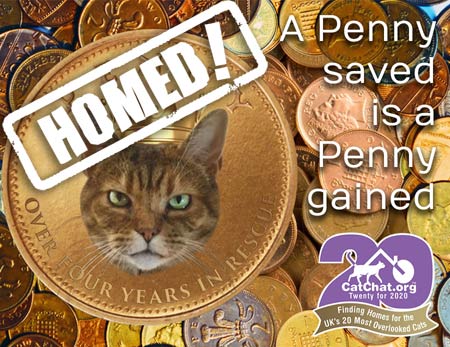 Thanks to her appearance on our campaign, pretty Penny has now found her top-dollar home and garden. Her past is a bit of a mystery as this copper coloured kitty came into the shelter as a young stray. Based on her size and weight, she had clearly struggled to survive. But with a little TLC, she was restored to mint condition.
After so much time spent in rescue care, it was thought that being deposited into a new home may have upset her balance, so Penny was initially placed on a trial period in her new home. Thankfully the permanent home she was banking on is now a reality, and to coin a phrase, hers is a real rags to riches story.
As part of Cat Chat's twentieth anniversary celebrations, all cats adopted from our campaign were homed with a parcel of goodies including HiLife Cat Food, a personalised cat collar from Kitty Collars and Feliway to help them adjust to their new life. All cats featured in the campaign were vet checked, neutered, vaccinated and microchipped before adoption.
Our Twenty for 2020 campaign ran throughout the year (and into early 2021) and helped many cats like Penny to find a new, loving and permanent home.

See More Cats at This Shelter...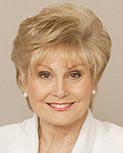 "There are too many people in the world who are isolated, lonely and in need of companionship.

And there are too many cats looking for love, and a secure home.

Let's try and put the two together."

Angela Rippon
television journalist and presenter