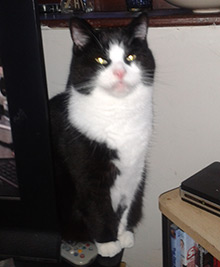 It was such a shock when the vet told us that it was kinder to let you go my Darling Tia. You were only 12 and you'd always been so fit.
We will always miss your sweet, cute, happy little face and those little hops you used to do, your impatience when Mummy got home from work and you wanted a cuddle and a warm lap.
Hope Grandpa is looking after you.
All our love Mummy, Daddy and Murphy xxxx