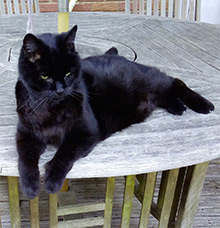 Our darling Merlin November 12th 2018
You turned up about 3 years after we moved in here. You barged your way into our home and into our hearts, you chose us.
12 years later and our hearts are broken but we hope you are at peace and we thank you for all the cuddles, chats and joy you brought into our lives.
Forever in our hearts, your Mum & Dad xxx