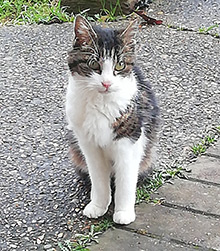 Darling Smokey,

Though your time with us was brief, your pawprints on our hearts are deep and indelible. Your incessant meowing drove us crazy but oh how we miss it now.
We hope Merlin was waiting for you at the bridge.
Sleep peacefully & pain free, love Mum & Dad.