These 3 girls have been in the care of Cat Neutering Stratford upon Avon for over two years.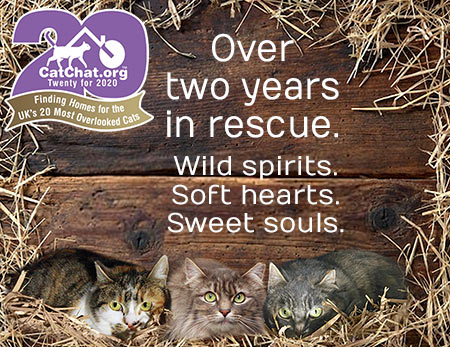 These 3 gorgeous girls are our latest campaign cats! Currently nameless, we are currently running a competition on our social media pages that will not only decide their new monikers but will also get their picture spread far and wide with the hope of finding them a home. They're so pretty. Don't you just want to pick them up for a cuddle? Well, you can't. These girls are affectionate, but only to each other. They're ferals. Otherwise known as low maintenance, independent, 24-hour pest controllers. You won't find their fur all over your clothes, furniture stays scratch-free and you'll never step barefoot into a hairball!.
A barn, stables, yard or outbuilding. That's where they'll be their happiest. They'll need some time to warm up to unfamiliar faces and new surroundings, but the rescue will help you make this settling in period a success. From then on, it's a lifetime of outdoor 'ferally' fun.
Thank you to KatieOllis.co.uk for photographing the Girls!
As part of Cat Chat's twentieth anniversary celebrations, the Three Girls will be homed with a parcel of goodies including HiLife Cat Food, personalised cat collars from Kitty Collars and Feliway to help them adjust to their new life. All cats featured in the campaign are vet checked, neutered, vaccinated and microchipped before adoption.
Cat Neutering Stratford upon Avon home across Warwickshire. The 3 Girls not in your area? Help them to find someone who is. Please share this page!
To ask about The 3 Girls, please call the rescue on: 01789 550460 or 07742 771779 and mention you saw them on Cat Chat's 'Twenty for 2020' campaign, thank you!
Coronavirus note: Whilst many shelters are unable to adopt out cats at this present time due to the current Covid-19 restrictions, you can still register your interest in the 3 Girls by contacting the shelter via phone, as above.

See More Cats at This Shelter...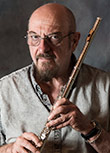 "Everyone - or at least around half of us - loves a cute and cuddly little kitten. But not so many of us have the same soft spot for more mature or unwanted cats, whether strays or from unsuitable homes.

We, the Anderson family, have reared 25 feral cats and kittens over the years. Some went to good homes with friends and family. Some became our life-long companions and part of family history. Some are still with us today

If you can commit to providing a long-term home for a shelter cat, please visit the Cat Chat website. Remember - a pussy-cat friend for a day is a friend for life."

Ian Anderson, Jethro Tull