!! RESERVED !!
Alfie and Ollie have been in the care of Lancashire Paws Cat Rescue for more than 2 years.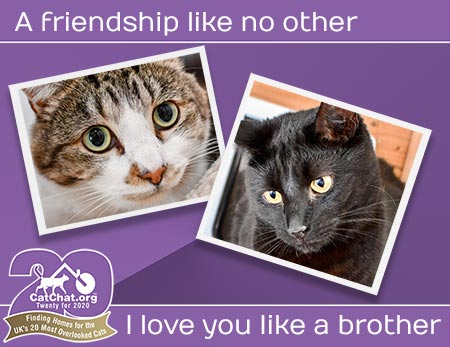 Alfie's such a stunning tabby. Always dressed for success with his white tuxedo markings under his chin, and on his chest and throat. He's even got his "white glove" paws and is always ready to dine!
A Bromance often takes years to develop, but with such a charming personality and an eye-catching attire, Alfie was quickly spotted by fellow rescue glamour boy - Ollie.
Today they are the best of pals. What could be more pleasant than a gentle stroll together, a friendly pat (Ollie knows how to reciprocate!), and a short nap before settling down for another meal.
This dapper duo have bonded in a way many of us yearn for — they truly are forever friends... could you be their forever family?
!! Alfie & Ollie are now 'Reserved' for a home !!
As part of Cat Chat's twentieth anniversary celebrations, Alfie and Ollie will be homed with a parcel of goodies including HiLife Cat Food, personalised cat collars from Kitty Collars and Feliway to help them adjust to their new life. All cats featured in the campaign are vet checked, neutered, vaccinated and microchipped before adoption.
Lancashire Paws Cat Rescue home in and around Bolton and Bury (area could be flexible for the right home). Alfie and Ollie not in your area? Help them to find someone who is. Please share this page!
To ask about Alfie and Ollie, please call the rescue on: 07477 926973 or Email This email address is being protected from spambots. You need JavaScript enabled to view it. and mention you saw Alfie and Ollie on Cat Chat's 'Twenty for 2020' campaign, thank you!

See More Cats at This Shelter...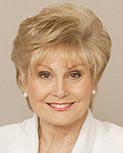 "There are too many people in the world who are isolated, lonely and in need of companionship.

And there are too many cats looking for love, and a secure home.

Let's try and put the two together."

Angela Rippon
television journalist and presenter