Clara has been in the care of Bury's Stray Cat Fund, Suffolk for over nine months.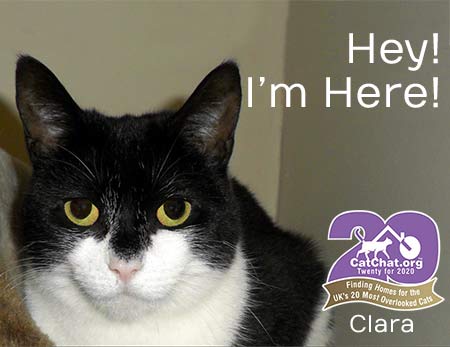 Clara wonders if she is invisible to visitors. She can see them come and go but no one ever stops at her pen. They just walk straight by!
At just four years old, this pretty girl has a mysterious past having been found over 100 miles from where she was microchipped! With no owner ever found, she sits, waits and wonders.
She's a gentle, shy, sweet cat. She has plenty of hopes and plans for her future; a quiet home, a safe garden, time to potter and do things at her own pace. Oh - and plenty of tasty meals to be munched! There's a saying - our perfect companions never have fewer than four feet, and Clara is no exception.
Please share her story so that she can be seen!
As part of Cat Chat's twentieth anniversary celebrations, Clara will be homed with a parcel of goodies including HiLife Cat Food, a personalised cat collar from Kitty Collars and Feliway to help her adjust to her new life. All cats featured in the campaign are vet checked, neutered, vaccinated and microchipped before adoption.
Bury's Stray Cat Fund home within a roughly 15 mile radius of Bury St Edmunds. Clara not in your area? Help her to find someone who is. Please share this page!
To ask about Clara, please call the rescue on: 01284 388455 or Email This email address is being protected from spambots. You need JavaScript enabled to view it. and mention you saw Clara on Cat Chat's 'Twenty for 2020' campaign, thank you!

See More Cats at This Shelter...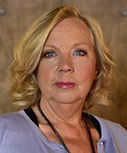 "I am proud to be supporting Cat Chat and their splendid 'Twenty for 2020' campaign. Throughout the year we will be highlighting the 20 most overlooked cats in UK rescue, helping them out of shelters and into homes.

Some of these cats have been in rescue care for several years. Seemingly invisible to adopters, due to their colour, age, health, nervousness or behaviour quirks. Often they are just craving someone who truly understands them and can transform their life. If you have space for a new feline friend, please take a look at these most deserving cats."

Deborah Meaden, businesswoman