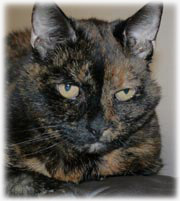 Molly you are missed more than words can ever say. Our hearts broke when we had to say goodbye. Our memories of you will always be happy ones and we are so honoured to have had you in our lives for 15 years.
You were so loving and full of affection. You had your little quirky ways that made you special. Maisy misses you, I know that you see her when she sits along side where you lay.
We will always love you, and we know you love us and are never far away.
Love you x