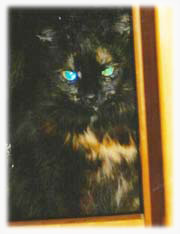 1.2.2006 - 13.2.2013

There is not a day that goes past that I don't think about you my darling girl.
I miss you more every day and so do your sisters and new brother.
The girls still recognise your name when I talk to you each night.
I think of our last cuddle and I can smell your special scent and that helps me to go on.
You are a very special girl who brought such light into my life.
I think of your cheeky ways and look at your pictures and can finally smile at the memories, though I'm crying at the same time.
We will be together again one day Ruby, you can count on it.
With all our love, always,

Mummy, Lily, Poppy, Gypsy, Mischa, Summer, Thea, Rose, Tipsy and Jagger xxoxxo