Oakley and Sable have been in the care of RSPCA Tunbridge Wells & Maidstone Branch for almost a year and a half.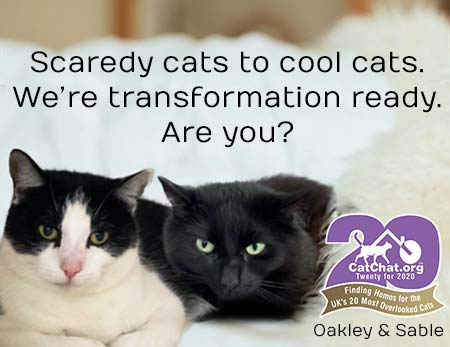 There isn't much in life that can beat the joy of previously standoffish cats coming to sit next to you. Shy cats may take longer to win over, but that makes it even more rewarding when your new friends decide to hang out with you, rub around your ankles, and wow... the delight when you hear those first purrs!
We appreciate it can be hard to imagine this when looking into the eyes of a scaredy pair like Oakley and Sable but we're sure giving this young boy and girl the time and space to settle in will be well worth the wait.
Having spent more of their short lives inside the shelter than out, could you be the one to change their plight?
As part of Cat Chat's twentieth anniversary celebrations, Oakley and Sable will be homed with a parcel of goodies including HiLife Cat Food, personalised cat collars from Kitty Collars and Feliway to help them adjust to their new life. All cats featured in the campaign are vet checked, neutered, vaccinated and microchipped before adoption.
RSPCA Tunbridge Wells & Maidstone home across Tunbridge Wells, Maidstone, Crowborough and Staplehurst. Oakley and Sable not in your area? Help them to find someone who is. Please share this page!
To ask about Oakley and Sable, please call the rescue on: 01622 891222 or Email This email address is being protected from spambots. You need JavaScript enabled to view it. and mention you saw Oakley and Sable on Cat Chat's 'Twenty for 2020' campaign, thank you!

See More Cats at This Shelter...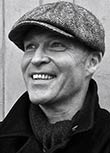 "I want to wish Cat Chat all the very best for 2020 and beyond. I am incredibly impressed by the passion and dedication of everyone involved with this wonderful organisation and the regular news updates are an inspiration to all animal lovers.

Highlighting the plight of the most overlooked cats in rescue to get them into homes is a great challenge but these cats deserve home comforts as much as any.

Keep up the fantastic work!"

Rupert Fawcett, cartoonist and writer