Celia Hammond Animal Trust - Lewisham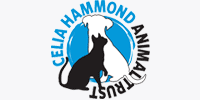 FOSTER HOMES NEEDED
Tue, 11 Feb 2014
BOTH LONDON BRANCHES ARE FULL TO CAPACITY - FOSTER HOMES ARE URGENTLY NEEDED TO ACCOMMODATE URGENT CASES THAT NEED OUR HELP.
FOSTER HOMES URGENTLY NEEDED!
HOMELESS PETS IN URGENT NEED.
ALL OUR BRANCHES ARE INUNDATED WITH REALLY URGENT REQUESTS TO TAKE IN CATS - MANY FOLLOWING DEATHS OF OWNERS AND EVICTIONS. We have nowhere to put all these cats, callers are telling us that that they are ringing all the animal charities and repeatedly being told they are full. Unless we can accommodate these cats they face being turned out on the streets to fend themselves.
FOSTER HOMES ARE URGENTLY NEEDED. Some of these cats that are losing their homes due to repossessions and evictions may be able to be reunited with their owners if/ when they are rehoused. Others will be seeking permanent homes but again need a temporary refuge until then.
PLEASE CONTACT US IF YOU CAN HELP. All food, litter and veterinary care is provided by C.H.A.T. THANK YOU