Celia Hammond Animal Trust - Lewisham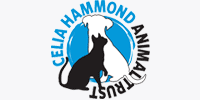 An appeal for our young kittens and their mums!
Sun, 25 May 2014

We are still very early on in the kitten season, but we are already being swamped with mums and their kittens.
Our foster homes are filling up fast, as are our branches, and we are in desperate need of good quality food to give them the best start in life possible!
We have listed some food essentials on our
Amazon Wish Lists
and any donations will go directly to your chosen branch and help the cats/kittens under their care.
We would also truly appreciate any donations of toys and clean bedding (just no duvets/pillows) and these can be dropped off at your nearest branch
If you would like to make a donation to CHAT then you can do so by texting CHAT01 £5 to 70070
(you can replace the amount with £1,£2,£3,£5 or £10 - but please remember to leave the space after 'CHAT01') or by clicking this link:
https://cafdonate.cafonline.org/DonateSteps.aspx?beneficiarycampaignid=69
All donations - whether via the Amazon Wish List, donations of your own goods, or monetary contributions - are hugely appreciated and are sure to have a lasting and positive impact on the lives of many cats and kittens who need our help.
We are reaching out to as many cats and kittens in need as we possibly can, but we are solely reliant on your donations to keep our work vital going, and to reach the others who need us.
Thank you all