Celia Hammond Animal Trust - Lewisham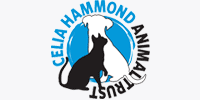 OPEN DAYS
Wed, 28 Jan 2015
Lewisham Branch Rescue Centre will be open every Saturday and Sunday afternoon between 1p.m and 5p.m!
ADOPTION PROCESS:
Our Open Days are an opportunity for you to come and meet us and some of our cats and to discuss offering a home.
Our cats and kittens are rescued and are seeking caring, suitable, permanent new homes where they will be loved, respected and have a new chance in life.
We always carry out a pre-adoption home visit. This is an informal visit which takes place in your home. We provide any advice you may need about caring for and settling in new cats or kittens – incl health care, feeding, holiday arrangements, dangers in your home etc. We also look at the location of your home to assess for hazards such as easy access to busy roads or for indoor only homes to advise on making windows or balconies safe.
Our cats have varied temperaments and needs so we also discuss what 'sort' of cats would be suitable for you, your family, your lifestyle and your home.
Once a successful home visit has been carried out you will be invited back by appointment to meet suitable cats either at our Rescue centre or at our local foster homes and choose your new feline companion(s) .
PLEASE NOTE: If you have not had a successful home visit you cannot choose or reserve cats at one of our Open Days.
Offers of homes and enquiries can also still made throughout the week via email : [email protected] or by phone: 020 8694 6545 - please leave a message if answer machine is on as we are often out on home visits or attending to the cats but will call you back as soon as we can.
Lewisham Branch 233-235, Lewisham Way, London SE4 1UY (nr Junction with Friendly Street SE8)
Parking in local side streets.
Our staff, volunteers and cats look forward to meeting you!

THANK YOU