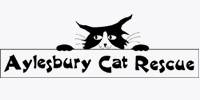 Fosterer and fundraisers needed
Mon, 29 Sep 2014
Do you have a spare room or a home without cats? Could you foster for us and look after a cat/s and or kittens until we can find them their new forever homes.
Fundraisers also needed if you have some time to spare throughout the year let us know we have all sorts of fundraising events booked/planned and are always in need of people willing to help out at an event.
If you could help with either please let us know by emailing us at
[email protected]
There are no further news items for this shelter.