Celia Hammond Animal Trust - Lewisham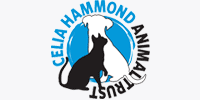 MANY MORE CATS AND KITTENS SEEKING HOMES AT OUR TWO LONDON BRANC
Tue, 11 Feb 2014
Between our two London Branches, Canning Town in East London and Lewisham in S.E. London we have over 200 cats and kittens desperately seeking new homes. Our cats and kittens are vet checked, neutered, vaccinated and microchipped. VISIT OUR MAIN WEBSITE WWW.CELIAHAMMOND.ORG
MANY MORE CATS AND KITTENS SEEKING HOMES AT OUR TWO LONDON BRANCHES
HOME VISIT / HOME CHECK As our cats are rescued we do like to come and meet prospective new cat owners first, this is to discuss further, give any advice required about caring for and settling in new cats and for us to feel reassured that you can provide a good caring responsible new home.
DONATION We are a registered charity and rely on donations to continue our work. We employ our own vets which helps keep costs down but it still costs a fortune to treat and care for our rescued cats and kittens.
VETERINARY CARE: Our adult cats are neutered, vaccinated against cat flu and enteritis, wormed treated for fleas and microchipped.
Kittens are health checked, wormed, treated for fleas and vaccinated against cat flu and enterits. Young kittens are rehomed under agreement that they will be neutered and microchipped by five months old. Kittens five months and above are already neutered and microchipped. Kittens can be brought back to our Neuter clinics to be neutered at our low cost prices.