Celia Hammond Animal Trust - Lewisham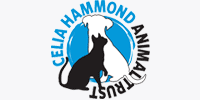 FERAL CATS NEED HOMES
Tue, 11 Feb 2014

OUR TWO LONDON BRANCHES HAVE APPROX 90 FERAL CATS SEEKING NEW HOMES.
IDEAL AS RODENT PATROL FOR STABLES, SMALLHOLDINGS, FARMS AND LARGE GARDENS OR AS GARDEN CATS FOR PEOPLE WITH ALLERGIES WHO LOVE CATS OR JUST BECAUSE THEY DESPERATELY NEED NEW HOMES!
The Celia Hammond Animal Trust spends a lot of time and effort helping feral cats.
Feral cats are the offspring of unneutered abandoned or lost pet cats. Stray cats are very resouceful and generally do manage to survive and breed. A stray mother cat will usually hide her kittens away, because the kittens do not receive human handling and contact they become very wary of people, if they are rescued young they can be tamed and rehomed as normal pet cats - we rescue hundreds of feral kittens every year and the vast majority are tamed and successfully rehomed.
However older feral kittens 5-6 months and more become increasingly harder although not impossible to tame. Adult feral cats that have never been handled behave in a semi-wild manner and are very shy of direct human contact although they welcome food and will come within a few metres of a familiar regular human feeder.
Feral cat colonies rapidly grow and where possible if cats are living in a safe location and are regulary fed we neuter and return feral cats to keep numbers under control. Often we cannot return cats due to their home being unsafe - earmarked for demolition and redevelopment or the cats safety being threatened by hostile humans or where there isn't any one to feed them regulary.
The cats that we rescue seek new homes in pairs or family groups and are very happy with a dry hay barn or beds in a shed and regular good quality food. They will deter mice, rats and rabbits very effectively which for many people means they more than earn their keep. Some cats are very 'wild' and will always keep at a distance others are 'semi-feral' and some will become tame over time.
We also rehome feral cats to back gardens where they require a shed and feeding and soon blend into the local cat population without any conflict - feral cats are used to living in large groups of cats. For people who love cats but are allergic semi- feral garden cats are a good option. Recently keeping chickens as pets has become more popular but can attract rodents, a pair of feral cats sleeping in the shed and playing in the garden can be the solution and No they won't go for the chickens.
C.H.A.T rehomes feral cats throughout Kent, Sussex, Essex and parts of Surrey as well as London.
We visit offers of homes first to discuss what cats would be most suitable, and to provide advice about caring for them. Initially the cats have to be contained in a holding pen, (which we lend you) for the first three weeks, the pen is constructed from wood and weld mesh and has a small sliding door to allow for litter tray changing and feeding the cats. Whilst confined to the pen the cats can see out and relate to their new surroundings, people and other animals that they will be sharing their new home with. Confining them initially is the same principle as keeping a pet cat indoors only for a while when you move house.
Once released the cats require feeding once or twice a day with good quality food and the same quantity of food as pet cats.
C.H.A.T provides advice and support for the rest of the cats lives, feral cats tend to be fairly robust but in the event of injury or illness we will assist with treating them and will retrap if necessary and bring them into our care for vetrinary treatment.
Please contact either Canning Town Branch on 02074748811 or Lewisham Branch on 02086946545 to discuss further or email [email protected] or [email protected]