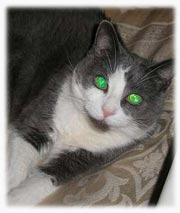 Born 1995 Died 3rd August 2013
My gorgeous Smiley you chose me as your mum and I was blessed; we shared so much together side by side. You were my ray of sunshine my friend, my life. You gave so much and fought through illness many times whilst comforting me when I was ill.
You were gentle and loving and everyone who met you loved you instantly. I'm lost without you my gorgeous girl. My tears will never end now that you've gone. Rest at peace now my gorgeous Smiley.
Mum Amanda xx