Thank You to all the lovely people who support us, enabling us to help more cats out of shelters, into homes! From all of us at Cat Chat, and on behalf of all the cats we will find homes for in the future, our heartfelt thanks goes to...
---
Page Sponsors... thank you!
---

Kitty Collars
Cute collars that are safe for your cat. Their personalised cat collars make it easy for someone to contact you if your cat gets lost or injured. Sponsors of our Cat Rescue Centre listings
Kitty Collars Website: www.kittycollars.co.uk
---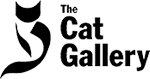 The Cat Gallery
Art, crafts and decorative gifts for the cat lover, including top quality branded gifts (Rosina Wachtmeister, Suzie Marsh, Jellycat etc). Find the perfect gift for yourself, your cat or your cat loving friends. Sponsors of our Adopt an Older Cat information page.
The Cat Gallery Website: www.thecatgallery.co.uk
---

Feliway
The secret to happy cats. Feliway creates a state of familiarity and security in the cat's local environment. Sponsors of the following pages: New Cat in the Home / Feline Introductions / Meowing at Night / Soiling or Spraying Indoors / Cat Aggression.
Feliway Website: www.feliway.com
---

Pets Reunited
Reuniting lost pets with their owners. Pets Reunited is a searchable, localised database of lost and found pets, publicly accessible 24/7. Bringing lost pets home through their website, posters & flyers and network of PetWatch volunteers. Sponsors of our Lost and Found information page.
Pets Reunited Website: www.petsreunited.com
---
MDC
A comprehensive range of products and equipment trusted by animal welfare professionals: wire cat baskets, cat traps and animal care equipment. Sponsors of the following pages: Help for Shelters / About free Cat Homing Web Pages / Cat Homing Pages Top 10 Tips
MDC Exports Website: www.mdcexports.co.uk
---

ProtectaPet
Quality garden fencing systems, giving cats a safe territory and allowing them to experience the outdoors without many of the associated risks. Sponsors of the following pages: Adopting & Living with a Disabled Cat / Feline Immunodeficiency Virus (FIV) / Feline Leukaemia FeLV / Feline Diabetes / Feline Calicivirus (FCV)
Protectapet Website: www.protectapet.com
---

Erin House
A stunning range of collectable pictures and figurines, with a feline theme from over 20 feline artists. Sponsors of our Cat Homing Successes (rehoming Roll of Honour) section.
Erin House Website: www.erinhouseprints.com
---
Applaws
Applaws is 100% natural pet food. It contains only the ingredients listed, and no animal derivatives, sweeteners, flavourings or fillers. Sponsors of our Adopt a Black Cat page.
Applaws Website: www.applaws.co.uk
---

Burns Pet Nutrition
We are pioneers in natural pet food with absolutely no nasties in our recipes.
Sponsors of our Adopt a Cat page.
Burns Pet Nutrition Website: www.burnspet.co.uk
---

Find Pet Boarding
When you need to board your pet, search here for your local boarding catteries, kennels and small animal boarding. Sponsors of our Choosing a Cattery page.
Find Pet Boarding Website: www.findpetboarding.com
---
World's Best Cat Litter
Dust free, clumpable, organic, no chemicals, flushable, biodegradable and long-lasting, (as used by the Cat Chat cats!). Sponsors of our Cat & Kitten Fostering information page.
World's Best Cat Litter Website: www.worldsbestcatlitter.co.uk
---
A few words from some Special Supporters...
---
Tom Cox
We are delighted to have author and self-confessed 'Cat Man' Tom Cox as a Cat Chat supporter. Tom is noted for his humorous books about cats, music, golf and ghosts. Anyone who knows cats will love his books 'Under the Paw: Confessions of a Cat Man', 'Talk to the Tail', 'The Good, the Bad and the Furry' and 'Close Encounters of the Furred Kind'.
"How can there be so many cats – really surprisingly plush-looking cats, who would probably happily sit on your knee for up to three hours without budging – languishing in cages, unwanted? Rather than simply rage silently at an unfeeling universe, I am supporting Cat Chat in their aim to make every cat a wanted cat." Tom Cox
Find out more about Tom here: www.tom-cox.com
---
Susan Hampshire
As well as being one of the UK's most admired actresses, Susan Hampshire is also known for her love of animals and cats in particular, so we are thrilled that Susan is one of Cat Chat's supporters. Susan was honoured with an MBE (1995) and a CBE (2018) in recognition of her work on behalf of dyslexia and osteoporosis charities.
"I have always been a cat lover and am very pleased to be one of Cat Chat's supporters – their work in helping so many abandoned cats to find homes is very important. The idea of any animal suffering homelessness or cruelty is abhorrent to me. Perhaps you can consider rehoming a cat and if so, I'm sure that Cat Chat can help you find that special one..." Susan Hampshire
---
Supporters, Donors and Friends... thank you!
Artwyse: Well, what can we say... Cat Chat wouldn't exist at all if it wasn't for: www.artwyse.com
Blush: Digital Marketing masters and Google Ads gurus! blush.net
Bookangel.co.uk: For Supporting Cat Chat via the Stephen Memorial Book Award: www.thedistinctivecat.com
Cannon Accountants: Friendly, professional... and cat lovers too! www.cannonaccountants.co.uk
Chaptan Computer Services: For purr-fect programming and web-wizardry: www.chaptanservices.co.uk
Coast & County Radio: Helping us to promote cat adoption in North Yorkshire: www.coastandcountyradio.co.uk
Collection Pots: Thank you to those kind businesses who host a Cat Chat collection pot.
Coppercat Photography: Beautiful portraits capturing the character of your pet: www.coppercatphotography.co.uk
Donors: To all Cat Chat donors - one-off donations, and regular donors - Thank you for your support!
Easyfundraising: Thanks to all of you who raise funds for us by shopping on-line via Easyfundraising.

eBay for Charity: Thank you to eBay and Paypal Giving Fund for donations through their 'Give a £1' scheme, and to all the wonderful eBayers who donate a percentage to us via eBay for Charity when listing items for auction.

Friends of Cat Chat: Thank you to all of you who have joined as a Friend of Cat Chat.
Giveacar: Turning unwanted cars into cash for charity - www.giveacar.co.uk
Give As You Live: Thank you to all on-line shoppers raising free funds for us via www.giveasyoulive.com
Google Ad Grants: Cat Chat is a recipient of a Google Ad Grants award. Google Ad Grants is an in-kind advertising programme that awards free online advertising to non-profits via Google AdWords.
Graham and Gala Hollister-Short: In loving memory of a much loved aunt and uncle, who were immense animal lovers, especially cats.
Humble Bundle: Thanks to all those 'Gamers' who choose Cat Chat to benefit when buying Games bundles: www.humblebundle.com
Lee Nicholls: Fabulous paintings of the moggy kind (and much more!): www.facebook.com/leenichollsart
Patrons: For their continued help, support and encouragement: Sir Roger Gale MP and his wife Suzy, and the wise and wonderful Bagpuss. Meet our Patrons
Petplan Charitable Trust: For their generous support: www.petplancharitabletrust.org.uk
"Petplan Charitable Trust has been delighted to support CatChat in helping to bring hundreds more great cats to the attention of people wishing to give them loving homes, and in promoting responsible cat care."
Purrs in our Hearts Forum: For their ongoing support and friendship: www.purrsinourhearts.co.uk
Radio Caroline: For helping us to promote cat adoption on the airwaves! www.radiocaroline.co.uk
Rescue Centres: Thank you to those rescue centres who donate to us when we find homes for your cats. Thanks also to those rescues who mention us in your newsletters, it is much appreciated!
River Island: For their wonderful support, and beautiful cat mannequins, in the RIGiveACatAHome campaign.
Seaward Copyshop: Top quality printing and copying, plus service with a smile: www.copy.uk.com
Stamps: Thanks to all who save their used postage stamps to benefit Cat Chat!
Sykes Holiday Cottages: Grateful thanks to Sykes for donating 10% of holiday cottage booking costs to Cat Chat, when booked on the dedicated phone number 01244 746602.

The Cat Butler: The Cat Butler® is a sitting service exclusively for cats and a feline-friendly cattery alternative. Kindly donating a percentage of their profits, to support Cat Chat: www.thecatbutler.co.uk
Volunteers: To our web-wise Volunteer Team, you are doing a fantastic job!
Webshop Customers: Thank you to all of you who buy from the Cat Chat Webshop!
---
To all who have Adopted, and Neutered - thank you!
Cat Adopters: Thank you to everyone who has Adopted a Cat from a Rescue Centre.
Responsible Owners: Thank you to all of you who have Neutered & Microchipped your cat!
---