!! RESERVED !!
Petal has been in the care of Orphan Annie's Cat Rescue, Basildon for over a year and a half.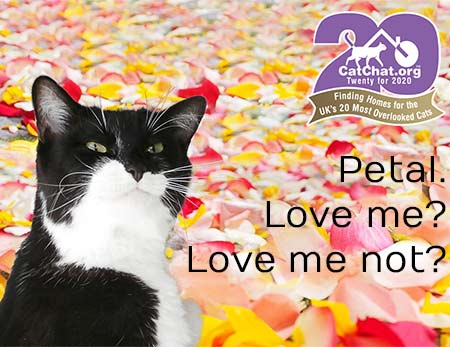 It's a perennial problem, the kittens get homed but the mums get overlooked. This is the story of Petal who just wants to say - forget me not! She's a sweetpea who has blossomed over the many months she's been cared for by the rescue.
Initially, somewhat of a shrinking violet, Petal has been carefully tended and is now looking for an adult home, where she's the only pet and can bloom. She may sometimes appear more like a Tiger Lily than a Pussy Willow in character, but underneath she's a delicate flower who simply loves attention. Make sure she's fed and watered well and she will quickly put down roots.
Petal really doesn't want to stay as the rescue centre wall flower - could she be your darling buddy?
!! Petal is now 'Reserved' for a home !!
As part of Cat Chat's twentieth anniversary celebrations, Petal will be homed with a parcel of goodies including HiLife Cat Food, a personalised cat collar from Kitty Collars and Feliway to help her adjust to her new life. All cats featured in the campaign are vet checked, neutered, vaccinated and microchipped before adoption.
Orphan Annie's Cat Rescue home across Essex. Petal not in your area? Help her to find someone who is. Please share this page!
To ask about Petal, please call the rescue on: 07761 748983 or Email This email address is being protected from spambots. You need JavaScript enabled to view it. and mention you saw Petal on Cat Chat's 'Twenty for 2020' campaign, thank you!

See More Cats at This Shelter...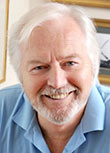 "I have the pleasure of being a patron - along with my mate Rick Wakeman - of Feline Care in Norfolk. We have always taken rescue cats as our pets and urge anyone thinking of giving that "forever home" to a cat to think seriously of one of the thousands of cats that through no fault of their own need a new home.

Cat Chat works with so many rehoming catteries around the country helping them put cat and new home together and they deserve your support. They and the cats and the rehomers deserve it, and you will find it rather rewarding too."

Ian Lavender, actor