If you need to rehome your cat, but don't want to take them to a rescue centre - Direct Rehoming could be the solution. Direct (or Home-to-Home) Rehoming is where your cat is homed directly from your home to a new home, with the help of a rescue organisation.
---
Could Rehoming your Cat be Avoided?
Rehoming your cat can be a difficult and often traumatic decision. Some situations are sadly unavoidable, but sometimes rehoming can be avoided with help or advice. Before you consider rehoming your cat, please take a look at our Rehoming Advice page, for advice which may enable you to keep your cat, in situations such as: allergies, moving to 'no pets' accommodation, pregnancy or a new baby » Advice to help you keep your Cat
What is Direct Rehoming?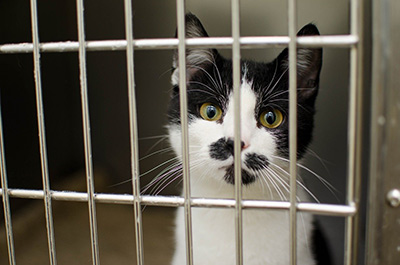 Sometimes people are forced to rehome their cat or kitten due to a change in circumstances. This is often a very difficult decision, particularly if the cat is a much-loved family member; the thought of them having to go into a 'shelter' situation may even put people off contacting a rescue centre. However, there is another way - 'Direct Rehoming' - where the cat is homed straight from your home to a new home, with the help and support of a rescue centre or rehoming group.
Benefits of Direct Rehoming
Most rescue organisations run at full capacity all of the time, with shelters and fosterers constantly taking in new inmates - as soon as one cat is rehomed, another comes into care. Many rescue organisations have to prioritise - so that strays, poorly or pregnant cats are a higher priority for immediate action than cats that are at the moment living in safety, with food, warmth and a roof over their head. The 'Direct Rehoming' option has the following benefits:
Keeps valuable pen space free for the more desperate and homeless cats
Minimises disruption and stress to the cat, by only having to 'move house' once
Saves shelters' expenses and resources, allowing them to help more cats
Often a cat is homed more quickly this way, rather than waiting for a pen (or indoor fosterer) to become free
How To Go About Direct Rehoming
To enable a rescue organisation to help you, you should give them as much information as possible about the cat - making sure to be very honest about the details of their character, preferences, health, etc. as that will help to ensure the cat goes to the right home for their needs.
Here are main things a rescue organisation will find useful when assisting you to rehome your cat:
Your full contact details
Name and age of the cat
Coat colour, long or short haired, and breed, if it is a pedigree
If possible, provide a good photograph
The cat's background / medical history / any health issues
Why you need to rehome puss (no need for personal details, but it helps to have an idea of the circumstances)
Does he/she have any particular likes or dislikes?
A brief character outline: is he/she a lap cat or are they more independent?
Would they be happy living with children, other cats or dogs?
Is he/she an indoor cat, or do they like outdoor access?
Is he/she up to date with vaccinations? Are they neutered? Microchipped?

Once the rehoming organisation has these details they can add your cat to their Direct Rehoming list. If they have a steady level of enquiries from people wanting to adopt a cat, sometimes a 'match' can be made quite quickly. Otherwise they may decide to advertise for a home via their usual rehoming avenues, such as here on Cat Chat or on their own website if they have one. We don't allow private homings on Cat Chat - but if a rescue organisation is assisting you with a Direct Homing, they can add the cat to our Cats Needing Homes section if they wish.
Potential adopters who contact the rescue organisation will be advised of any cats who might suit their home environment. This is why it is important to give as much detail as possible about your cat's character and needs. Most UK rescue shelters carry out a home visit to assess potential new homes, while other conduct a careful 'interview and matching' process – some rescues do both. This is one of the reasons we always advise going through a rescue organisation, rather than trying to rehome privately.
Find your nearest animal Rehoming Organisations here: Cat Rescue Centre Listings - UK and Ireland
Blue Cross operate a 'Home Direct' service for cats and dogs: Blue Cross Home Direct
What Will Happen Next?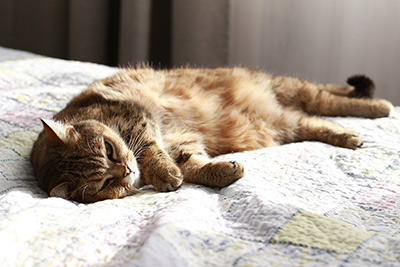 If potential 'matches' are found then it depends on the policies of the organisation as to what happens next.
Scenario 1. The rescue organisation will talk to a potential adopter at length to ascertain their suitability and then may pass your details on to them. The potential adopter can then arrange to come and see you and your cat. It would then be up to you to decide if your cat would be happy in their home, and to arrange informal homecheck if both parties agree to that. (We would always advise a home check before handing the cat over).
Scenario 2. The rescue organisation would contact you regarding a potential new home for your cat and they would organise the homecheck. Then, if that is successful the new people would contact you to arrange to collect the cat to take to their new home.
Scenario 3. The rescue organisation would assess any potential new home and carry out a homecheck. If that is successful the rescue would collect the cat from you and take it to their new home. In this scenario, there is no contact between the old and new owners, (this is a strict policy for some rescue organisations).
Direct rehoming works best when both parties are in agreement - the original owner knows what sort of home their cat will be happy in, and the potential adopter knows what kind of cat they are looking for - this way an 'ideal' match can be made.
Things To Remember
Neutering: Shelters and rescue groups are always aiming to reduce the numbers of kittens born, to reduce the number of future stray and unwanted cats, so they may only consider rehoming your cat if it is neutered. If the cost of neutering is a problem, don't be afraid to ask the rescue centre! Many rescues offer reduced cost neutering, low cost neutering vouchers are available from Cats Protection and RSPCA branches, or there are many low cost neutering clinics around the country - see our Neutering Information page for full details.
Vaccinations and Microchips: It is quite important that the cat's yearly vaccinations record is up to date (you should have a vaccination certificate for this issued by your vets) and this can be handed over to the new people. If puss is microchipped then please make sure that the microchip details are changed over to the address of the new owners. Sometimes this can be done free of charge, but normally there is a small cost involved. The new owners may of course, agree to cover the cost of this.
Donations: Most rescue organisations who will help you to rehome you cat are largely run by volunteers - and both finances and resources are often stretched to the limit. So if both parties are able to give a donation to enable the rescue to help other cats in this way, then it is very much appreciated.
If you find a home for your cat yourself: If a rescue organisation is helping you with direct rehoming, but you find a suitable home for him/her yourself, then please let the rescue know as soon as possible. Not only will you be saving their resources, but it will prevent the awkward situation of more than one person wanting to adopt your cat!
---
Further Information
Find your nearest Rehoming Organisations here: Cat Rescue Centre Directory - UK and Ireland
Blue Cross operate a 'Home Direct' service for cats and dogs: Blue Cross Home Direct
How to get Reduced Cost Neutering here: Neutering Information / Low Cost Spay / Neuter options
---
Our grateful thanks to West Fife Cats Protection and Thanet Cat Club, for supplying the images on this page.
---