How rehoming centres are adapting during coronavirus.
Despite the challenges of covid-19 restrictions, rescue cats still need new homes! From video viewings to contact free handovers, find out how rescue shelters are adapting...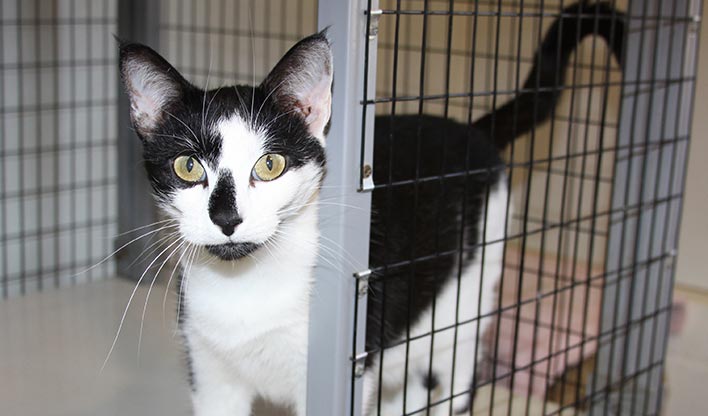 The UK has been in lockdown to help slow the spread of the Coronavirus since 23rd March. For animal rescue centres, the rules about social distancing and essential travel meant that it was no longer possible to continue to rehome pets in the usual way. But since then, some have found innovative new ways to carry out adoptions, so we're going to take a look at how shelters are adapting to continue adopting.
Inundated with requests
Many rescue centres are reporting that they are inundated with requests for cats as people seek out company during the lockdown. In fact, some people are so desperate to get a new pet that they have been scammed out of thousands of pounds trying to buy a pet on the internet.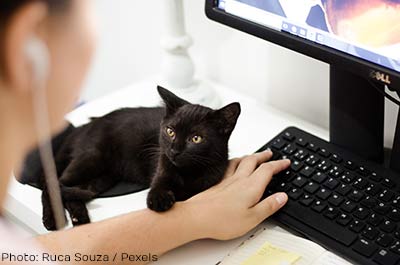 If you are looking at getting a cat we urge you to consider adopting over buying, particularly as many UK rehoming centres have a backlog of pets that could not be homed at the start of the lockdown. It may take longer than buying a pet, but you will be providing a much needed home to a cat in need.
Please remember a cat will be part of your family long after the lockdown is over. Pet ownership is very rewarding, but it is also a big responsibility and a long term commitment.
Virtual home checks
Home visits are an essential part of the adoption process for the majority of rescue organisations but these are obviously not possible at the moment. To overcome this many adoption centres are conducting virtual home checks via Zoom, Skype, WhatsApp or Facetime. Owners can show the checker around their home and garden and answer any questions to help the staff match them with the right cat.

Some organisations will still need to carry out a home visit once the lockdown is lifted to complete the adoption, like the RSPCA who say: "You will receive ongoing support from the rehoming centre following adoption and a post adoption home visit will be carried out when current movement and other restrictions have been lifted."
Online meet and greets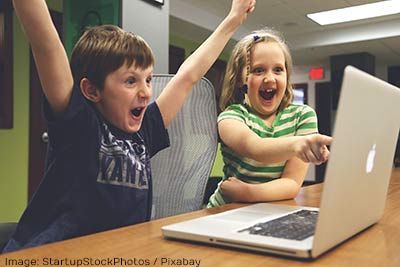 Although most rescue shelters already list their cats online, so that potential adopters can browse from home, some are now extending this to the initial meeting. Instead of visiting a rescue centre or foster home, some shelters are providing videos of the cat to possible owners so that they can get to know their habits and personality.
Celia Hammond Animal Trust in London told us: "As part of the matching we also send potential adopters video clips of the cats we think suit them interacting with a member of staff, this helps to give the adopter a realistic sense of the cats temperament."
The Blue Cross are also keen to help people 'meet' their new pet digitally, saying: "We'll send you photos and videos of the pet you're interested in. We'll also contact you to chat in detail about their personality and what they'll need in a new home. We may also arrange a video call so you can virtually interact with the pet."
Trial periods
Occasionally a match is unsuccessful when it comes to adopting, but this is usually very rare thanks to the time spent with a cat before adopting. Due to the lack of contact prior to adoption during the current restrictions, many organisations are treating the initial few weeks as a trial or foster home so that they can be sure it's a good fit.
Willows Cat Adoption Centre in South Shields said: "Instead of private viewing appointments at the shelter or foster homes, we are doing 7-day trial adoptions with remote / socially distanced handovers, carefully managed to ensure our volunteers and foster carers remain shielded."
Contact free homing
Once you've been through the relevant adoption procedures and have got to know your new cat as far as possible online, most shelters will deliver them to you provided you are within an hour's drive of their location. Contact free handovers are being completed with most organisations saying they will bring your new cat to your door, before retreating to a safe distance for you to welcome them into your home.
Cats Protection are currently trialling a hands-free homing process at several of their adoption centres. They pledge to "support you not only through the adoption process but as a new cat owner. You'll receive a follow-up call or email around three, seven and 14 days after the adoption to check that your cat is settling in well."
Careful and cautious
As you can probably understand, staff and volunteers of animal rehoming centres want the adoptions to be a success so they are proceeding carefully. Most are taking extra time and steps to match cats with homes, with some postponing more complicated adoptions until it's safer to do so.
Wonky Pets Rescue in Northampton told us: "we are proceeding very cautiously and only rehoming to those experienced in owning cats as it's a challenge not being able to see people interact with an animal prior to adoption."
Some organisations are not quite ready to begin their adoption process yet, but are still taking enquiries and matching potential cats to homes. Shelters such as Maesteg Animal Welfare Society who are offering photographs and emails to prospective new homes. They told us: "People are looking on Cat Chat then contacting us. We are giving them videos, stills and updates of cats chosen, and so far people are willing to wait for their prospective cats."
More information
If you are considering adopting a cat, head over to our Cats Needing Homes section. Even if your local rehoming centre hasn't yet re-started adoptions, you can still meet the cats online, make enquiries and adopt later.
You can read more about how coronavirus is affecting cat rehoming organisations, and find out how you can help your local rescue shelter here: Coronavirus updates.
Why rescue (and why not to buy)?
See cats needing homes near you
Cat rescue & adoption centres - UK & Ireland
Cat Chat homing pages (info for shelters)
Contributor: Ella Street, Cat Chat Blogger
Published: 20 May 2020